Here is some stuff that I have found along my journey that I like.
I found a new bread I like even better than Oasis. All organic ingredients, 46 calories, 9 carbs, 2.5 fiber and 1 sugar per slice.
Some sweeteners; Sweetleaf-Stevia drops and Xyli Pure-Xylitol
Comes in packets for your purse and flavors too
These are 2 peanut butters that have only 1 gram of sugar per 2 tbs.
Fifty50 I get at Sprouts and Adams I get at WalMart.
Here is a new pasta sauce I got at Sprouts

1/2 c has 7-carbs, and less than 1 gram of sugar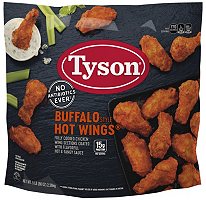 I buy these at Sam's Club - love these cause they have no breading and I just put them under the broiler for a few minutes on both sides. Yum.
They come in Tequila Lime Flavor too.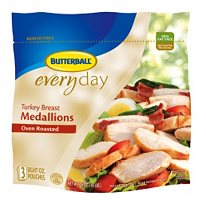 These are great and come cooked already. I buy them at Sam's Club and keep them in the freezer and just grab a handful when I want some.
BlueBonnet Whey Protein powder sweetened w/stevia - I got this at Sprouts
Either one of these Tortillas are good.
Whole Grain - I got these at Sam's Club
Wheat -

I buy these at Albersons Market.
I got these at Sprouts. This salad dressing is all natural, no preservatives, and the three I picked has NO SUGAR and only 1-2 gms of carbs. OH yeah and Vegan.
1 sugar per serving
They are
Amway, protien bars sweetened w/ rebiana
which is a stevia sweetener.
Here is the link for the bars: http://www.amway.com/Shop/Product/Product.aspx?itemNo=110536&pwsID=JeffZalenko
My nephew told me about them, that is his webpage link above
(give him a little support- he is very young).
This is my Favorite bread I found at Sprout's Market.
It has per slice:
8carbs, 2 fiber, 1 sugar
This is like soy sauce but healthier. I use it in My stir fry veggies.
Great source of fiber. Just mix with water. I use this between lunch and dinner.
You can buy this on the Amazon.com or Sprouts
Fiber I use this in my morning coffee
Sam's club is the best price.
Shirataki noodles - just rinse with warm water. No need to cook.
0/sugar, 0/carbs, o/calories. I buy these from an Asian market in my neighborhood.
Seeds of Change, Romagna Three Cheese pasta sauce
I buy this at Sprout's Market
I buy them at Sprouts Market
List of the vitamins I take every morning:
I use Clear fiber in my coffee every morning
I take a multi for women over 50




2 calcium w/vitamin D

(1 in the morning and 1 in the dinner time)


2 Black Cohash
(1 in the morning and 1 at dinner time)
1 krill oil
1 evening primrose oil
Magnesium
(right before bedtime)
2 probiotics -
(pic above)
2

Reslina

(2 in the morning and 2 at dinnertime

) the link is on the home page. It's Resveratrol and Spirulina (very healthy)
*************************************************************
Shopping List:
Almond Breeze or Silk,
unsweetened
vanilla or chocolate
Smart and Delicious or Santa Fe Carb Chopper Wheat tortillas
Ora wheat (wheat or multigrain) sandwich thins
Oasis Low Carb Flaxseed sprouted bread
Sara Lee wheat pitas
cereal, plain oatmeal, Uncle sams, Cheerios
Cheese: shredded, pepper jack, low fat string cheese, sargento individual colby and jack, feta, all kinds
cream cheese
butter (I use Land O Lakes, light w/canola oil)

cottage cheese w/3 grams of sugar or less per serving
fage yogurt (regular)
turkey bacon
turkey pepperoni
turkey lunchmeat
white tuna in can
chicken in can
bacon bits
croutons
salad dressings with 0-1 gram of sugar in them, (look at labels)
Redi Whip (regular) comes in chocolate too
Shirataki noodles
ragu alfredo sauce
seeds of change, romagna three cheese pasta sauce
heinze mushroom gravy
Lindt 85% dark chocolate bar
Natures Hollow sugar free syrup

natures hollow sugar free preserves
Adams peanut butter
natures hollow sugar free catsup
mustard
Hummus
all kinds of meat or fish
Tyson wings: tequila lime or buffallo (yum)
frozen broccoli in a big bag
big tub of baby spinach
veggies that I use most: yellow onion, mushroom, zuchinni, celery, baby bok choy, asparagus, broccoli, avocado, cauliflower, brussel sprouts
coffee, creamora powdered cream
Stevia
cinnamon
clear Benefiber, and super seed (these are for extra fiber)
Blackberries, raspberries, blueberries
Clemmys ice cream if you can find it
Zevia or blue skies soda (as a treat - not every day)
Thats really all I can think of right now. I always try to make it easy to fix my meals, no difficult recipes. I also try to post what I ate the day before. I hope it helps.