Good Morning Folks,
You know I can't wait to log back on here every day to see what all my friends have to say. I love that we all feel like we know each other even though most of us have never really met in person.
I love doing the video chat thingy on Facebook, so if anyone want to meet that was I am game. Just send me a message on Facebook and let me know when you are available.
Welcome SouthernGal, I am not sure if I have seen you post on here before. Comment more often and let us know if there is any help you need.
Carey, you made a comment about the Kimchi. Hubby and I love it and always have a jar in the fridge. I get mine at the Asian market near me.
Kay mentioned that I only seem to eat about 3 carbs a day.

I guess I just don't need that many carbs anymore.
I usually have 1 with breakfast and 1 with lunch and the carbs from what ever else I eat.
You should see what I used to eat before. Boy it wasn't pretty. :-)
To be honest - if I step back and look at my meals, there are times where it looks like I don't eat a lot and times when I think I do. I know now how to eat where it tastes good to me and that I have enough to give my body nourishment. I know when to stop and not just keep eating.
Beth I am so glad that your family likes the cauliflower pizza. It is so much healthier for them as opposed to regular pizza. So that reminds me I might have to make some more tonight or tomorrow. And great job on the weight loss girly :-)
So here's what I ate yesterday:
I had some berries, turkey bacon and made a minute muffin but split it up into 2 little silicone cups. I put: 3 tb of ground flaxseed, 1 egg, 1 truvia, some-vanilla, baking powder, unsweetened cocoa powder and a spoon of peanut butter - with a bit of U.S. almond milk. mixed together and cooked in the microwave for 1 minute. It was soooooooo good with raspberry natures hollow on top. woo.
OK-so this was awesome. A whole grain tortilla, w/some shredded pepper jack cheese, turkey medallions, some onion and mushroom sauted in EVOO, then some jalapenos (OF COURSE) and avocado. This was the best lunch!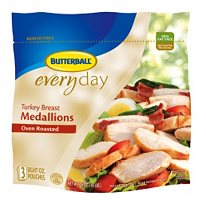 I get these at Sam's Club
So like I said it was a bit cooler over here, well at least for us anyway - 60ish. the furry kiddies and me went for our walk 2.4 miles yesterday and it was windy with big black clouds hanging over the mountains. I didn't take a sweater or scarf or nothing and by the time we got back my hands stayed cold for at least an hour.
snack; yup I was hungry after the walk and had a handful of each walnuts and almonds w/a piece of cheese.
dinner; OK - so whoever is the first one to tell me correctly what my 2 favorite things I have a lot for dinner is, will be my Guest Blogger on here in a few days. What is it??
I also had 1 lemon cookie.
Well, thanks for listening to me today. Big Fat Hugs for all.
This is PurpleRosy signing off...
My thought for the day:
Creativity is inventing, experimenting, growing, taking risks, breaking rules, making mistakes, and having fun.
Keep on BFC ' n :-)
*****************